I wish I had more time for reading. I probably do, but my TV/knitting addiction sometimes gets in the way. I feel like when I'm done my degree I'll be more open to reading as opposed to vegging out- after working all day, studying for as long as I can stand after work…… Well, I need some mind neutralizing time.
Instead of going and talking about each book one by one, I'm going to type up a master list (which I know I'll kick myself for later as I've been having a tough time figuring out what to post lately….) in two parts. This sentence is an edit, as I realized as I was writing I actually read quite a few books this year, and will remain smugly proud of myself for the rest of the night. I'll try to refrain from doing to much summary of the book- the back cover people do that wayyyy better than me, and instead focus on whether or not I think it's worthy. Spoiler alert, I read a great group of books this year.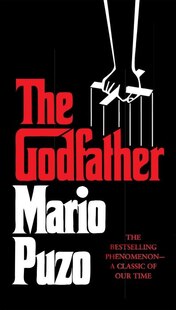 The Godfather – Mario Puzo
I know, I'm a little shocked at this one too! It's one of Adam's favourites, and he gave it to me for the plane home from Paris. It took me a long while to read. I think a part of it was my mental kind of… Basically, I thought I wasn't going to like this book. I had never seen the movie, and it just didn't seem like my kind of thing. However, I'm super happy I read it. Once I got into it, I got INTO it. I'm happy I read it before I saw the movie as I don't think I would have read it if it was the opposite. Don't get me wrong, the movie was good, but there's just something about the book.
The Rosie Project – Graeme Simsion
This book came from my Mom. She bought it for her book club, and I got my hands on it quickly after. I think this may actually be the perfect commuting book. It makes you think, don't get me wrong, but it's written from such a unique, wonderful perspective that keeps you laughing. I can't recommend this enough.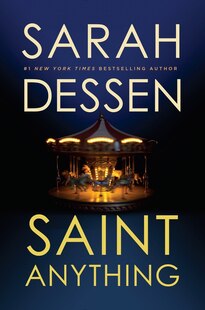 Saint Anything – Sarah Dessen
I LOVE SARAH DESSEN. There, it's said, and it needed to be said. I was beyond excited when I heard she was writing something new, and got it for my trip to Australia. I read it on the Vancouver-Los Angeles leg. I devoured this book, the story is engrossing and the characters are like the people I wanted to be friends with in high school, but weren't because I spent most of my lunchtime reading. Also, it helped me discover garlic knots, which are quite possibly the most delicious bread-based thing ever and the best gift anything can give.
(sorry about the bad image, they only had the kindle one on amazon. Weird.)
In the Unlikely Event – Judy Blume
It's Judy Blume. There's not much else that needs to be said, because this woman puts words through from her mind to paper with some unfathomable wizardry. I also took this book to Australia and attempted to read it on the Los Angeles- Melbourne leg. You know what's stupid? Reading a book about a plane crash on a plane. Seriously. I realized my mistake and didn't open the book again until I landed in Melbourne. It took me a surprisingly long time to get really into it because of the narrator switches. It irritated me something awful while reading, then at the end it all came together in a way that just…. I mean, it's Judy Blume. Read it. Not on a plane though, especially when you have like 13 hours left on it to contemplate your impending doom.
Harry Potter and the Philosopher's Stone – J.K. Rowling
No, this is not a reread. I have managed to survive since 1997 without Harry Potter spoilers. It might, in fact, be my biggest achievement thus far. At the insistence of two of my best friends this finally got read. All things considered, I'm happy I waited. I don't think I would have liked it half as much at seven as I did now, or worse, I'd be like my little cousin who admits he was genuinely disappointed and shocked on his eleventh birthday when his Hogwarts letter didn't come.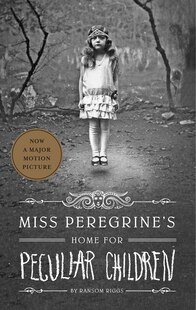 Miss Peregrine's Home for Peculiar Children – Ransom Riggs
I feel lie this book gets a lot of flack where it shouldn't and I think that's mostly because it's YA. Basically, my journey through this book was super into it at the beginning, the middle pissed me RIGHT OFF, and the end made me need to read the second book asap. Any book that induces such feelings must be good. I liked the photography and the general concept. It felt fresh and it made me really, really want to pack it all in and move to Wales.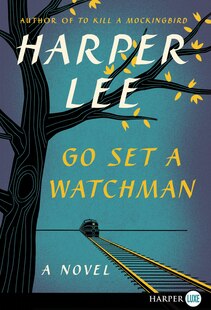 Go Set a Watchman – Harper Lee
I know there's a lot of controversy around the publication of this, most of it focusing on Harper Lee's ability to consent to it's being sold. I decided to buy it for the main reason that her beneficiaries were going to publish it when she died, and at least this way the money can go to her and her care. Well, at least that's how I justify it. A large part of it was I needed to read it. I didn't read the sample chapter so while I heard that Atticus was a racist, I didn't believe it. The way the book is written isn't so much waving the "Atticus is super racist guys" flag, it's more… Lee wrote this book before To Kill a Mockingbird. I'm glad she edited Atticus to not reflect the attitudes he kind of portrayed in Go Set a Watchman as much but at the same time I think this book is really needed right now. While it isn't as wrapped up as neatly as To Kill a Mockingbird- and I'm beyond devastated about Jem, it made me think a lot about how I approach relations between people, and… Okay, if you're going to read one book on this list read this one. I'll leave it at that.