FAR too long. I haven't been keeping up with my round the world challenge as I've had some great books fall into my lap that I couldn't resist. Also, the fun in reading is the spontaneity, so I want to keep that!
As per usual I'm not going to get tooooo into plot points here because you can definitely read better plot summaries written by other people. Know your strengths guys, know your strengths.
Let's start this!
Please Look After Mom – Kyun Sook Shin
I asked my friend for the best book in South Korea and he recommended this to me. It's about a mother who gets lost at a train station, and the book switches between narrators. There are parts of it that are written in second person, which I'm not generally a fan of, but… I can't even talk about this book without getting a bit misty in the eyes. Guys, this book is SO good. It will make you cry and also really, really want to travel to Korea. But read it. Ah! SO GOOD! Just be prepared with tissues.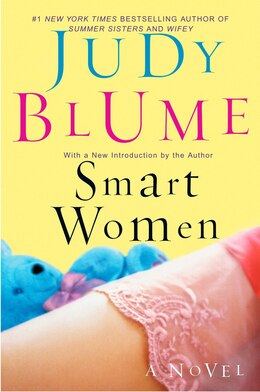 My Mom picked this up at the library and I just can't resist anything by Judy Blume. This book is about Margot and her getting over her divorce and bonding with her kids. Basically, if you're like me and need some Judy read this.
Undermajordomo Minor- Patrick DeWitt
This book is about a guy named Lucy who's a bit of a wimp. He travels to another town for a job and discovers that this town is weird as fuck. It's set up in it's own universe, it's own time, but feels like medeival-y but not. This is one of those that I just could not put down, and can't describe. I just needed to know what was going on; I needed to know why. This just… it's good.
I bought this because of the Netflix series. Now that that's out there, have you seen the Netflix series?! I loved this book. It manages to be very detailed and precise but not preachy or text-booky. It feels like you're just genuinely on a quest with someone who wants their questions answered. Also, the cheese nun is my new hero.
Lily and the Octopus – Steven Rowley
Wow, okay, so this one… it got to me a bit. Like a lot. Full disclosure I got it free on goodreads and wow am I happy I did. This book… they don't even really describe the plot anywhere because "the fun is in the read". Don't get me wrong, the read is fun, and I want to talk about this book but don't know how to without spoiling it. I lost my dog last November and this book… it made me cry and miss him but also made me feel okay at the end? I read it on my weekend in Shuswap. I needed some alone time so when my friends went to town I stayed at the hostel to read. They came back to me sobbing but like… damn this book is good.
I had seen this book flying around with it's swirly print and wondered what all the fuss was about it. It wasn't until my Mom got it as a gift from a student (she's never got a book as a present before. We were both confused, but happily intrigued) and said I should read it. She told me it was a light read. In one way, it was. But… okay, I can't give away the end, but I'm mad at this book. Like actual anger is radiating from me thinking about this, which is really good. Books that make you feel strong emotions are the best.
Tell me what you're reading since I need more books to devour!