I have a weird obsession with crowdfunding.
Honestly, it's the best of the internet.
A lot of stuff is for travel. Some of it is very innovative. Some of it.
The price I've listed is the lowest price that allows you to get the entire unit of thing. Does that make sense? You know what I mean. Like, when they say, "oh, we're making a backpack/pillow/jacket/thing that will save all the lives but then if you pledge $10 you'll get a t shirt!". No, I want the thing I'm looking at.
The Woollip – $35, ships in September 2016
Okay. This is a good idea. Those neck pillows that go around your neck? Well, they try. Try and fail. However, I'm not sure this is the solution. First off, this relies on the person in front of you having a soul and not reclining, unless you go to the side in which case I feel like it would take up a lot of the neighbours room until you're super skinny and don't take up much of an economy seat. Actually, the only people who don't take up much of an economy seat these days are 4 year olds. The only time I can see this working exceptionally well is when you're next to a window. Don't be a space intruder.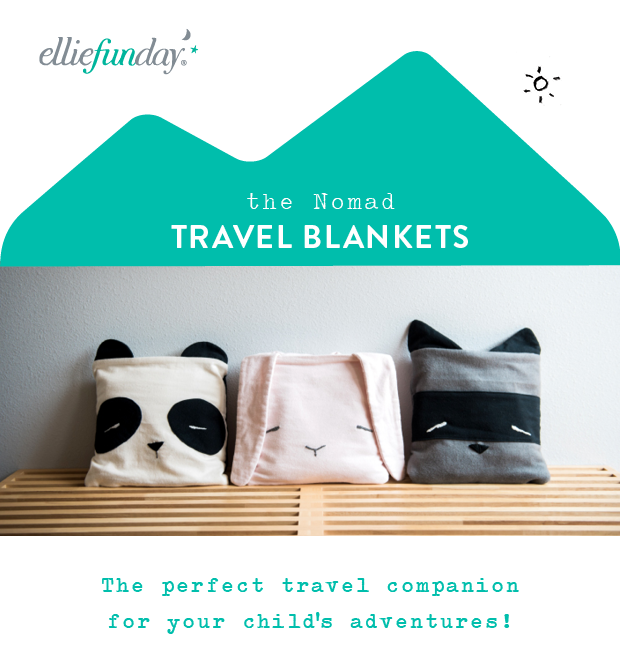 The Nomad Travel Blanket – $72, Ships November 2016
These are hella cute. However, at the end of the day it's a blanket shoved into a pillow. I feel like this is a gift you'd get from that aunt who doesn't have kids and gets you really expensive, extra adorable things and you love every minute of it.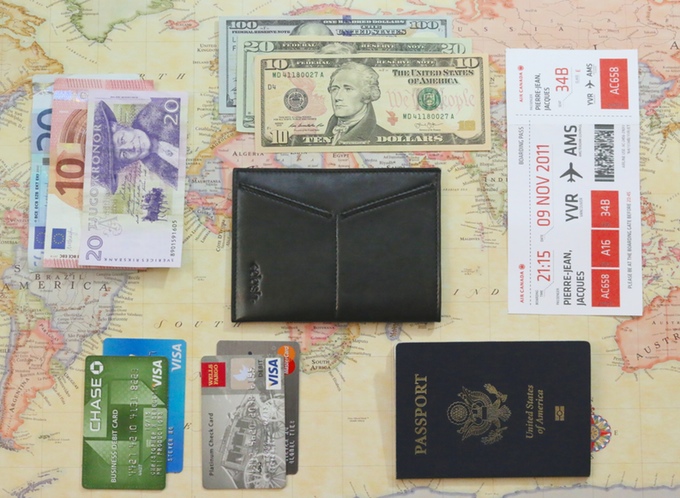 Dash Minimalist Travel Wallet– $18, November 2016
This is a really nice wallet. I love that it comes in pebble leather because honestly, nothing takes abuse like pebble leather. However, I was always taught not to keep credit cards and a passport together. If that gets stolen aren't you like super hooped for identity theft? That said, as a female I get what I like to call "purse privilege". I have a bag that I've grown so used to having at all times that has pockets. I can definitely see how this would be a godsend for guys. Even for the containment of passports alone. I wonder if it fits two….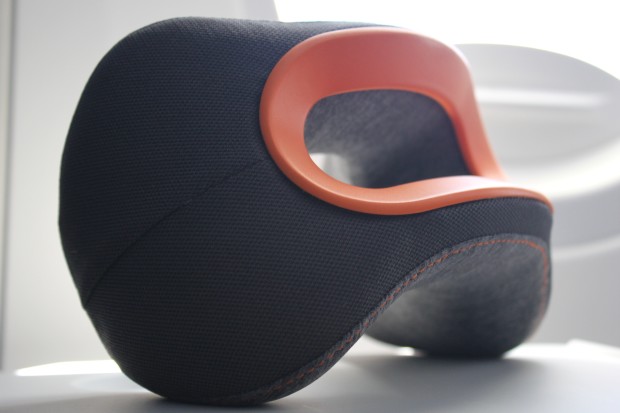 The BullRest– $54, September 2016
I'm very intrigued by this. It does look like it supports the neck a lot better. Also, it looks hella cool. The thing that's dodging me out is the "one size fits all ergonomic". I have a short neck, but I have some giraffe-esque friends. How can it be the same? If I could afford to spend $54 on a travel pillow I'd definitely get it to try it out, but now it's on the Christmas list for my aunt with no kids.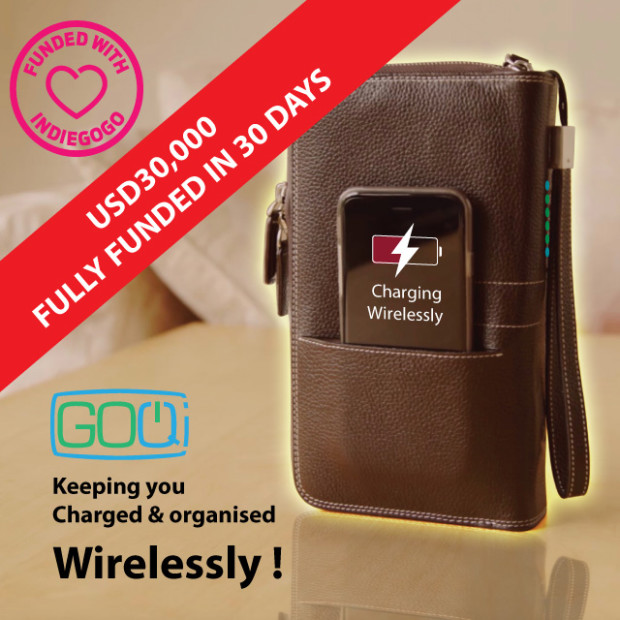 GOQUi – $129, September 2016
I'm into this. I feel like it's good not just for travel but also life. I'm all about the more charge. Also, I might lose my phone less. I also like that it doesn't take up an outlet because anyone who's stayed at a hostel knows those are precious rare jewels. I feel like if I could find a way to attach a long shoulder strap this would become a going out bag.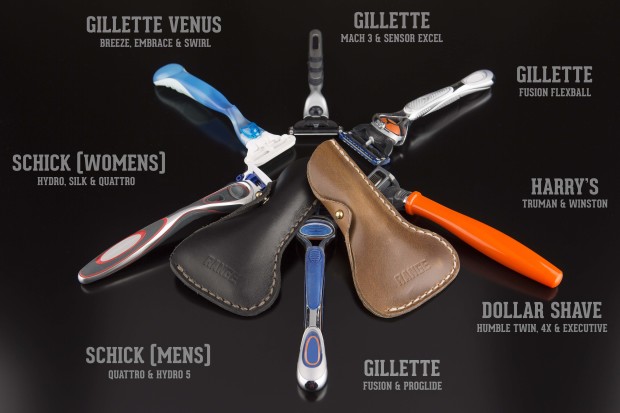 Travellr Case– $22, September 2016
This is actually a really cool idea. I usually use a ziploc bag but I'm still worried about cutting myself. Also, let's be real, this looks pretty damn cool. It's a razor case, I mean how much can I say about it except for, "yeah, I want it."
Aer Travel Pack– $179, September 2016
It's an expandable backpack with lots of pockets. It's a really well designed expandable backpack with lots of pockets, but it's nothing new.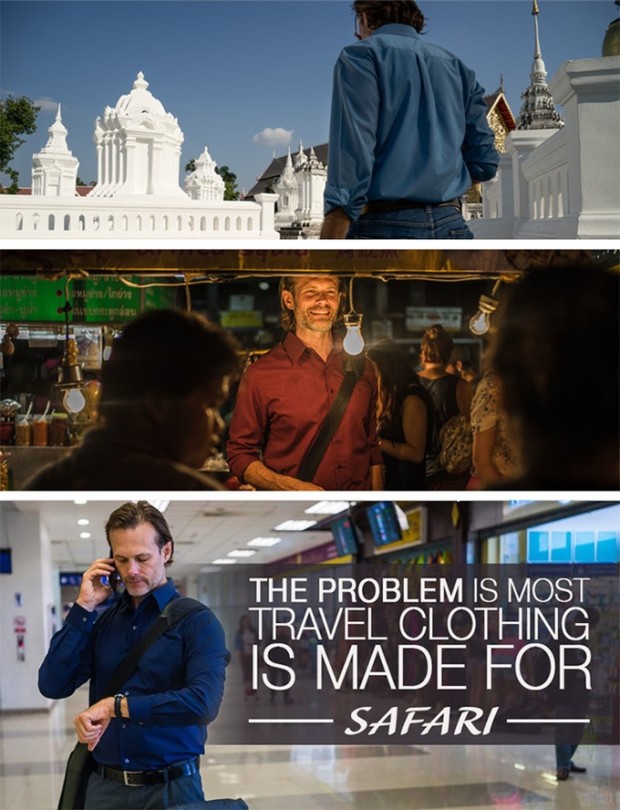 Libertad Travel Shirts– $97, October 2016
I have a few thoughts on this. First off, it's a merino shirt. Unless they have a patent on the "super fine spun merino" then this fabric is probably available in other things. Specifically woman's clothing. If you're cutting a men's shirt, it's really not that hard to develop a pattern for woman too. My girly hips and I are unimpressed.
TravelMore Jetpack– $49, September 2016
I'm just going to say I am so not a daypack person. I'm a big purse person. I feel weird wearing them. I do love the idea of the folding down though. I am a "just in case" packer and so yeah, having one in there in the situations where I have needed one- going to the beach for the day, liquor runs- would be stellar. Basically, if I were a daypack person or I needed a gift for a daypack person, this would be the one I get.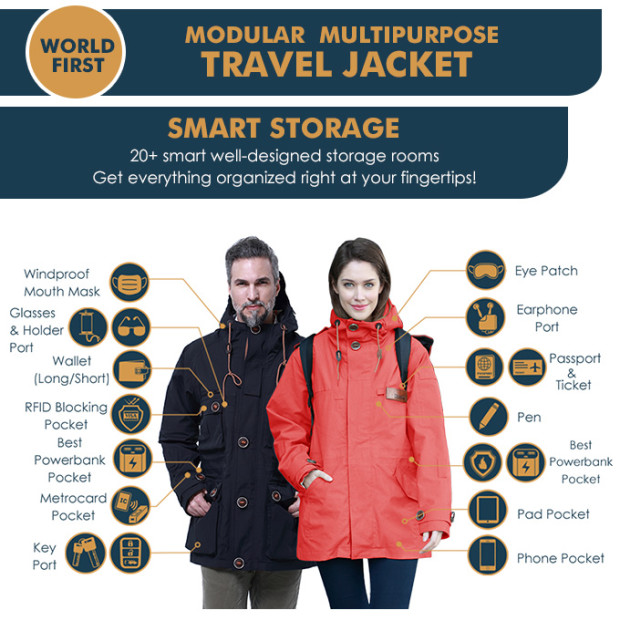 Powearin Modular Jacket – $134, November 2016
I'm not sure if this is the best or dumbest thing I've ever seen. I know I'm confused but I don't know why. Please do yourself a favour and watch the video. There's some of the most intense jacketing (?) I've ever seen.
edit: I'm embedding the video. For reasons that will become obvious. Dude loves his jacket. I'm sorry to everyone I know for making you watch this an obscene amount of times over the next six months. 
The Joey Jacket – $145, August 2016
Apparently travel jackets are big business. This one gets points for not confusing me, and they have a hoodie version which I'm a fan of… but it looks like a less stylish version of the baubax jacket. Also, since there doesn't appear to be gendered styles I'd worry about it fitting over my lady hips.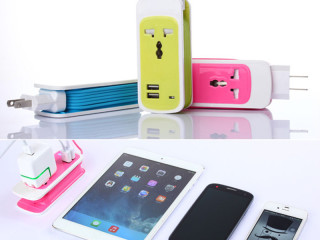 I wish they had more pictures of this because I feel like I could get behind it but I need more info.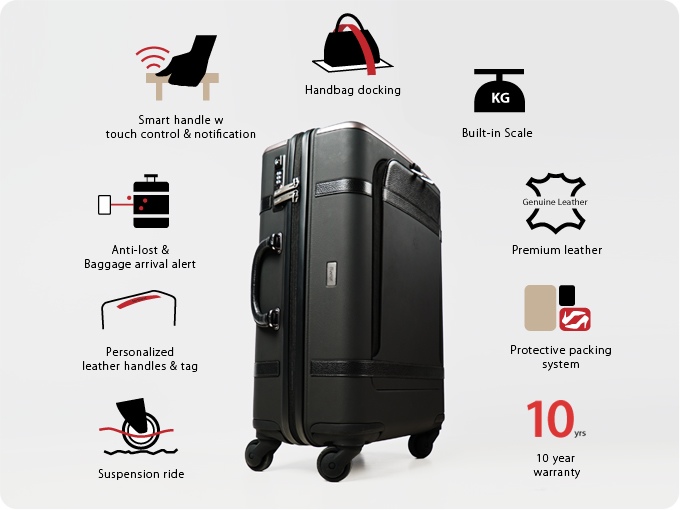 FLOATTI Suitcase– $360, December 2016
After my quick jaunt to London and Paris a few months back I've pretty much sworn off suitcases, but this one gets my attention. First off that bag strap. So simple, so elegant. Why did it take so long? The built in scale is brilliant, as is the tracking system. If any suitcase could grab my attention this is it.
Hiero Band– $10, August 2016
So I bought this one. I'm a big lover of an arm party and since I make a lot of macrame I always have a ton of bracelets on my wrist, might as well make one work for it. The concept is by pointing to the symbol you need it's easier for people to help you. It's $10 and hella cool. I'll still try to learn all the languages but there's only so many times you can say bathroom wrong before you pee in the street ya know?
Elephant Stripes Travel Packs – $200AUD, October 2016
I actually bought a 45L one on kickstarter a while back. With kickstarter once the campaign closes you can't still buy them off there, but with indiegogo you can, so thus the link. I'm obsessed with this video of them packing a ridiculous amount into it. I've seriously watched it at least a hundred times. Including the six times I watched it while getting the link to that video. Also, and I can't stress this enough, they're so cute!
Slicks Modular Backpack– $309, August 2016
See, now we're talking. This is what I expect in a backpack that claims to be new. I mean, okay, it's a backpack with packing cells. But making one of those packing cells a suit bag is new and different. I think this is pretty awesome.
I'm quite proud of my ability to spend the day on kickstarter and indiegogo and only maybe spend $10. Also, I've learned that apparently we want chargers on everything.
Have you pledged anything? Heard anything about any of these?