So, I'm back on the grind of it. I left off with some amazing Harper Lee, and now I'll proceed tooooooooo: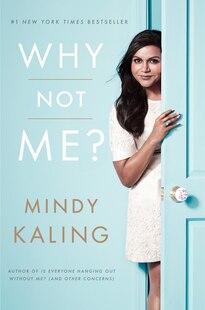 Why Not Me? – Mindy Kaling
I've heard a lot of people talking about this book. Many didn't like it, there was a lot of accusations of people calling it kind of her saying "I'm going to write a book but I'm famous now so I've lost touch". I think I went into it expecting it to be about how fame has changed her, and I think it's really real of her to admit that it has. Of course it has. It would change anyone. The main difference between this one and her first book? Dear god, when she talked about her Mom I was bawling. Girl's got soul. And hilarity.
Also, I made a friend when I was reading this at the bar while waiting for my cousin, so clearly this book is magic.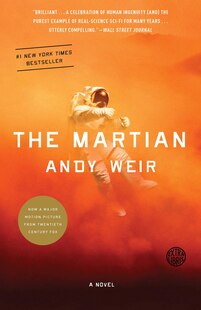 The Martian – Andy Weir
I only read this because Adam wanted to see the movie, and my friend PROMISED me I'd like it. I was wholly skeptical. I'm not exactly a sci-fi kind of girl, and I got to the point where the technical language, math crap, and lack of characters was getting to me. Then the book switched to where they were in Houston. The switches between the base and Mars worked annnnnnd…. I loved this book. Mark is a great character, and the nature of the book gives the best opportunity to get to know him. For a situation so dire, damn did it make me laugh. So, while I still think you can a little bit judge a book by it's cover, I know you can't judge it by its genre.
Hollow City – Ransom Riggs
You'll remember from the first part of this post that I read the first Miss Peregrine's and liked the range of emotions it made me feel. It was awesome, this book was awesome. It did such a good job of diving into the world that Riggs created and I missed. I like that it picked up right away, the characters were awesome but still pissed me off a bit and made me desperate to read the third.
Room – Emma Donoghue
If you have talked to me for longer than 30 seconds since November 14th, 2015, you know I have read this book. You should read this book. I finished it in a day. It's amazing. Just read this book.
Library of Souls – Ransom Riggs
I feel bad for this book since it had to follow Room, which stole my heart. However, it's good. The whole series works together. I'm still into the creepy whimsy of the photos. The ending didn't work out the way I wanted, but I feel like it ended. I got the sense of completion and closure and this book creates a great sense of place in this weird world. There are definitely some plot holes in the series as a whole, but who really cares? It's an entertaining read. Highly recommended (for after you finish Room).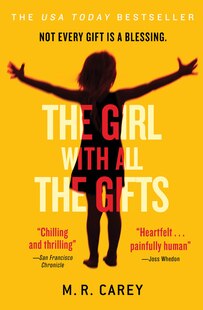 The Girl With All the Gifts – M.R. Carey
This book fell into my lap in the best way possible. As I was finishing up Library of Souls I went to my Aunts for a few drinks. Her friend was there, and she saw Library of Souls sticking out of my bag, then immediately ran down to her apartment to get this. I have since lent her the last two Miss Peregrine's novels, and now am waiting for the next time we drink to talk about books. Wine and book talk are best friends. So, this book was good. I spent the first part being like, "what the hell is going on here?" and it does that perfect thing where just when you're about to close it in frustration it makes sense. The only issue I have with this is that I couldn't read it while I ate. I had some pretty sad lunch hours. Other than that, this book is goooooooood.
The Girl With the Dragon Tattoo – Stieg Larsson
I got this book because it was $10 at chapters and I'd heard a lot of the hullaballoo about it. I took issue with this in the same way many people did. The prologue got me. It pulled me in. Then it started with this other crap?! No. NO. DO NOT PULL ME IN THEN NOT TELL THE STORY. And the thing is, everyone says the same thing with this book, "give it until page 100, then it gets good." and I'm sitting here like, well can't it just be good now?! Seriously, a guy on the train asked me if I'd gotten to the good point yet. Is this acceptable?!
Hells. Yes. If you decide to read this, which I think you should, then let me tell you, it is worth the wait.
So, I have something up my sleeve for my reading selections for 2016/2017 that I've started and I'll announce as soon as I figure out infographics.
Until then, did you read any of the books I did?
ALSO DID YOU READ ROOM?!?!! Seriously, if you take one thing away from all this make it reading Room. That book just….